Product Description
Have you tried other non oem clutch kits before only to find out they did not hold up to the abuse?
We are going to let you in on a secret that the oem clutch sellers do not want you to know,these are pretty much the same thing.
These truly do work and are working so well that the Track Pac Clutch Kits are taking the racing world by storm and saving racers and street riders money too!
Are you racing and still using oem factory clutch kits?
Are you one of the guys that insist using only oem clutch kits?
Are you tired of paying high prices for a clutch kit?
Once again we are telling you that you should find out what all everyone else already knows! These work as well or better than oem clutch kits.
If it is good enough for the abuse of the track….then it will work very well on the street also.
So yes these are perfectly suited for long life on the street as well as on the track.
Do not let the price fool you, we work closely with suppliers to the oem manufacturers and have negotiated to bring you the best price and product.
If you want to spend more money for the same thing,then we will sell you a oem clutch kit if you are one the guys that we just cant convince otherwise.
So read between the lines here and save money and retain the same performance in a clutch.
We offer the Track Pac Clutch Kits in standard (like in your bike) replacement kits and kits that are intended for drag racing applications that has the narrow anti chatter fiber switched out for a wider fiber.
We also offer these in different stack height for the racer that needs to fine tune his clutch for his application.
We are not kidding once you try these you will never go back to paying for over priced clutch kits.
We offer the fibers and steels separately as well in different sizes. Please check our listings.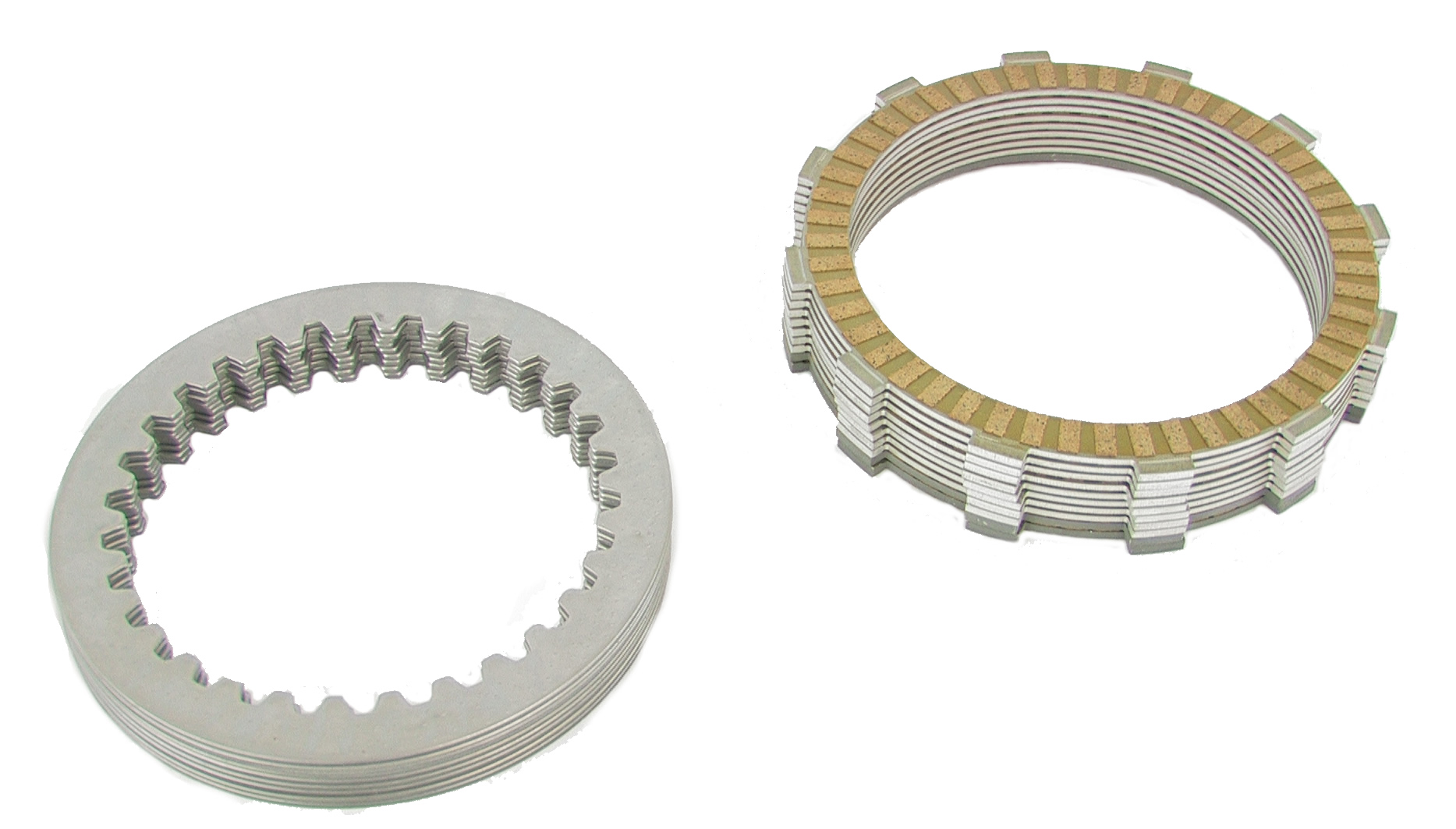 Product Videos
Custom Field
Product Reviews