Product Description
Our Pro-Am Swing Arm Brake Bracket for our custom aluminum swing arms attaches to the stock caliper and allow the caliper to be postion under the swing arm like factory. Brake functions are not changed.
The main function of this is to prevent the caliper from rotating when the brakes are applied.
These are supplied with each Pro-Am Aluminum Swing Arm we build depending on the specific model the look and style may vary.
They can also be used on many other styles of swing arm on the market.
Supplied as pictured with stainless steel hardware.
NOTE: This was designed to work with our Pro-Am custom aluminum swing arms. It may work with other swingarms on the market but we do not gurantee it and if you have underbracing that does not extend past the adjustment slot area of arm. SOem fabrication on your end may be required for it to work with your application.
Fits The Following Models:
Suzuki GSXR1000 (2005-2006)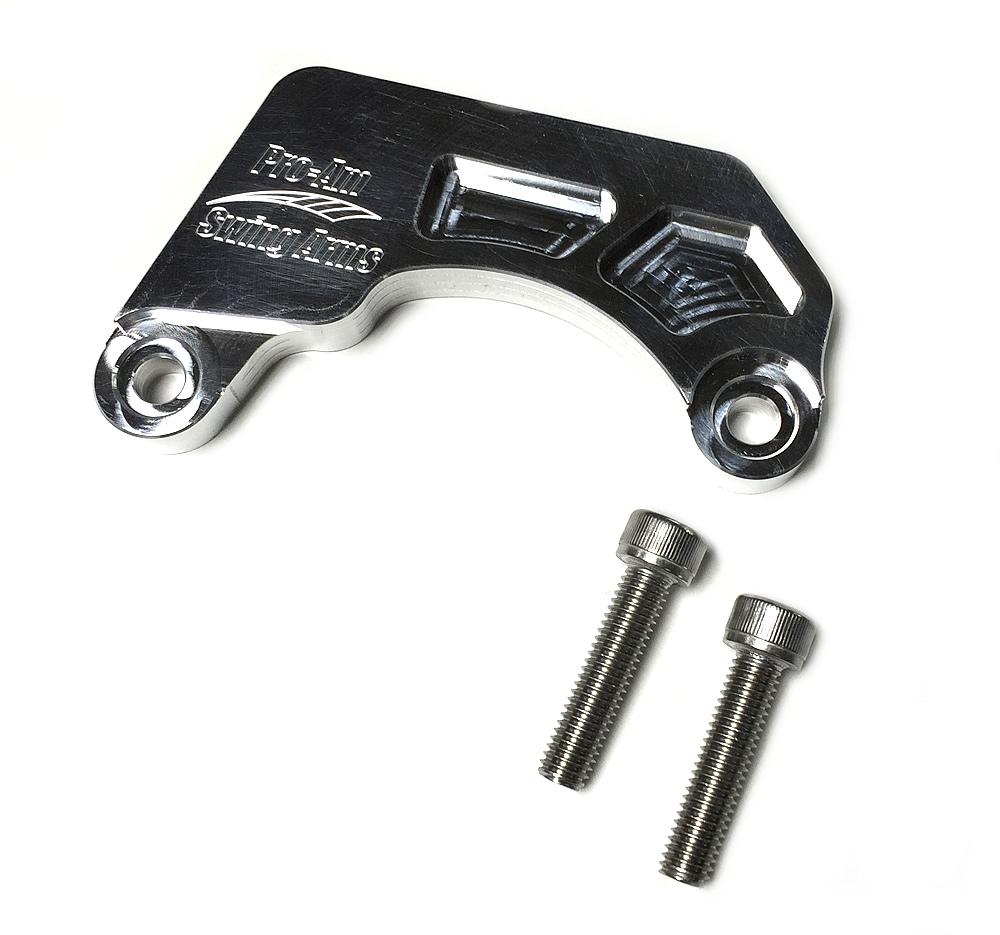 Other Details
manufacturing defect warranty only
Product Videos
Custom Field
Product Reviews